Small Pet Care Blog
Reliable advice from experienced small pet owners. No fluff, only well-researched care guides helping you improve the lives of your pets!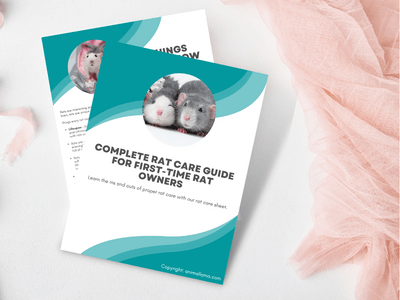 Free Printables
Helpful lists and guides for small pet owners.
Subscribe to Our Newsletter
Get weekly email with our best pet care tips.
Small Pet Planners
Keep all the important info about your pets in one place.
Join Our Newsletter & Get Access to Our Free Printables
When you subscribe to our newsletter, you get free access to all our printables: from small pet care guides to helpful lists and charts. Simply download and print out for your convenience!
We send our species-specific newsletter once a week with helpful tips on how to care for your small pets. Feel free to unsubscribe anytime – you won't lose access to our printables library!
Our Latest Posts
See what's new on our blog.
If you're thinking of adopting guinea pigs, it's important to learn about their care and the cost of that care…
Small Pet Care Calculators
Our arsenal of small pet care calculators is here to help you do the math on the minimum cage sizing, gestation periods, bedding calculations and more.